Dentist - Diamond Bar
966 N. Diamond Bar Blvd.
Diamond Bar, CA 91765
909-396-5111

My Blog
Posts for tag: oral hygiene
By Catuira Family Dentistry
March 07, 2011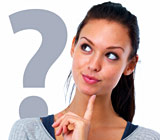 Everyone agrees that education is an important part of personal growth. However, one area of study that often slips through the cracks centers on oral healthcare basics. And whether or not we all do it as often as we should, most people know they should brush and floss their teeth daily. But other than that, do you feel you are knowledgeable and thus have a healthy dental IQ?
We have developed a quick and easy oral health IQ test to help you self-assess your expertise. The answers are listed at the bottom of this article.
The Quiz
What has been the largest, single factor influencing the decline in tooth decay over the past 40 years in America?

Fluoridated water
Fluoridated toothpaste
Flossing
Sealants

Your dentists can help treat which of the following problem(s)?

Halitosis (bad breath)
Snoring and sleep apnea
Headaches, Temporomandibular Disorder (TMD), or Temporomandibular Joint Dysfunction
All of the above

The most important aspect of brushing your teeth is...?

The brand of toothpaste you use
Your brushing technique and frequency
The brand of your toothbrush
Using an electric toothbrush

At a minimum, how often should you have a thorough dental evaluation?

Every six months
Once a year
Every five years
Only if you are experiencing pain

At a minimum, how often should you have your teeth professionally cleaned?

Every six months
Once a year
Every five years
It depends on your age and oral health
Want to learn more?
Contact us today to discuss your questions or to schedule a consultation. You can also learn more by reading the Dear Doctor article, "Oral Hygiene Behavior."
The Answers
1) a = fluoridated water, 2) d = all of the above, 3) b = your brushing technique and frequency, 4) b = once a year, 5) d = It depends on your age and oral health
By Catuira Family Dentistry
February 13, 2011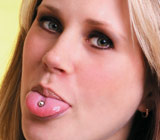 Tongue and lip piercing is a growing popular trend for some young people and adults; however, did you know that they could wreak havoc on oral health? In fact, some people soon discover that before they can even enjoy their new piercing they are faced with issues ranging from bleeding and infection to nerve damage. Tongues and lips are highly vascular — that means they have lots of blood vessels that can bleed easily and are not always easy to stop once they start bleeding. Many tongue and lip bolts can initiate problems such as tooth sensitivity, gum disease and recession, chipped teeth and more. In addition, not all tattoo parlors and tattooists are properly licensed to do piercings. Therefore, sterile techniques are not always guaranteed if they do not come under the scrutiny government agencies. Unfortunately, these potential concerns are rarely discussed prior to receiving a piercing.
So what can be done if you already have a tongue or lip piercing?
If you already have piercings, it is critical that they are closely monitored by your health professionals to make sure they are not doing damage. It is also important that you have routine dental exams to ensure that you do not have any silent problems causing issues that you haven't noticed. However, your best option is to consider removing these oral piercings. The good news is that most often the hole in your tongue or lip may heal itself; otherwise, a minor corrective surgery may be required.
A note of warning: Before you contemplate a piercing, get as much information as you can about them and the person who will do them. This includes asking about their risks, benefits and better alternatives. And then think twice to make sure they will not become permanent and negative reminders of temporary emotions!
Archive:
Tags
Categories: